Farm Types

The farms signed up to the AgCAREERSTART program come in all shapes and sizes. From small vertical farms in the city, to stations the size of small countries, we have placements to suit any interest.

Understanding what you're looking for in a placement is important and applicants should consider the following:

How farm from home are you willing to move?
Are you looking for a social environment?
Are you more interested in sophisticated machinery, or working with animals?
Is career progression and professional development important to you?
What type of climate do you enjoy?
Would you prefer a smaller business with a close-knit team, or a large-scale enterprise?
Do you need any additional support, such as for a disability or medical condition?
How are you going to get to/from your placement? And would it require you have a license/your own car?
What do you intend to do beyond your gap-year?

How rural are you willing to go?

For many of our participants, their AgCAREESTART placement is the first time that they'll leave home, or even leave the city. Therefore, it's important to gain an understanding of your level of comfort when it comes to moving regionally. Here's a few concepts to think about:

Regional

Farms in regional areas are typically within a few hours' drive of a major metropolitan center. Essential infrastructure such as medical care, larger supermarkets, and internet and phone connectivity are usually accessible. Regional areas are usually quite social, with sporting clubs, community groups, and entertainment options also available.

For our participants, living in the local town and commuting to placement may be an option.

Remote/Isolated

Isolated Australia can be a challenging place to live, especially if you've never experienced it before. Farms in remote or isolated areas are typically great distances from metropolitan areas and may be challenging to travel to. Access to essential services are limited, and participants should not expect the same level of convenience as home. Groceries are often delivered on a monthly schedule and internet and phone reception are not always available.

The closest town, and other people, in these areas may be tens- to hundreds of kilometers away. Participants should expect to spend most of their time with other employees on farm.

Farms and Stations

If you're new to agriculture, you might not know the difference between a farm and a station. "Farm" is a general term used to describe an area of land or water and its buildings, used for growing crops and rearing animals. All AgCAREERSTART placements occur on a farm of some kind.

A "station" is a specific type of "farm"; a large landholding used for producing livestock, predominantly cattle or sheep, that needs an extensive range of grazing land. Sheep and cattle stations can be thousands of square kilometres in area, with the nearest neighbour being hundreds of kilometres away.

How are placements allocated?

In your application, you will be asked to indicate your industries and location of preference. You will tell the AgCAREERSTART team which industries from the list above you'd be keen to try, and how far from home you'd be willing to move.

Note that not all industries are available in all locations. For example, scoring a placement on a livestock station will probably mean a significant relocation from a metropolitan area.

If you're unsure or need help figuring out which industry or location might be best for you, you're encouraged to do some research online, or reach out to the AgCAREERSTART team for guidance.
Intake: 2022
Placement Industry: Horticulture
Location: Adelaide River, Northern Territory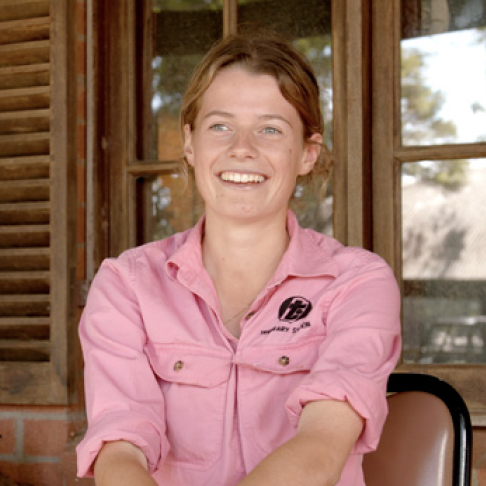 Lucy grew up hearing stories of the North that sparked her desire to experience it for herself, but wasn't sure how to align her passion for the environment with a role in the Top End. Through AgCAREERSTART, Lucy was matched with host farmer, Bruce, who employed Lucy in a conservation management role on his station. Moving all the way from Adelaide, Lucy worked with Bruce in their lemon orchard and further afield on the station managing the natural rangelands on the property. Lucy enjoyed the social side of working on a large station and spent weekends by the river with her colleagues – watching out for crocodiles of course! After her gap year, Lucy is off to study a double degree in Agriculture and Business, with the hopes of one day finding a role where the cattle industry is used as a tool for combating climate change.
Stay in touch
Join our mailing list to keep up to date with the latest info from the program.
"(Required)" indicates required fields
Oops! We could not locate your form.